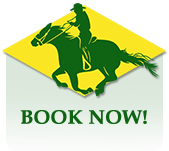 Beach Holiday and Whale Watching in Southern Brazil
4 DAYS / 3 NIGHTS
Whale watching on horse-back, beach riding, fishing with dolphins and a dip into Brazilian history
The Club "Les Plus Belles Baies du Monde" (www.world-bays.com) includes Praia do Rosa beach in its list of the 28 most beautiful bays in the world, because of its natural beauty, its conservation awareness and its designation as an Environmental Protected or APA, in Portuguese) for the Southern Right Whales.
From July through October, Southern Right Whales (Franca) are coming up from the Antarctic to raise their offspring in the protected waters of the Santa Catarina coastline. After watching all the land mammals on your Pantanal Wildlife Trail you have now the unique opportunity to watch the Southern Right Whale, the biggest South American Sea mammal, on one and the same trip. So, if you always wanted to take a "Whale watching" trip, take advantage while being in Brazil.
The 4 days package includes every day whale watching on selected point at the coast where the whales can be watched at close quarters, plus a side trip to the historic Fishermen village of Laguna. This is where the Italian freedom fighter Guiseppe Garibaldi - whose wife, Anita, was a native of Santa Catarina – lived for some time, while taking up the cause of the Riograndense Republic, an attempt to create an independent republic within the Brazilian Empire. Another attraction in Laguna is the mullet fishing season with the "assistance" of dolphins.
You will be staying at our Resort featuring tastefully decorated beach front bungalows, a swimming pool, all modern amenities, as well as an excellent Restaurant and charming atmosphere. The terrace offers splendid view over the beach and the sea. You will love it.