About Riding Brazil
The Pioneer of Equestrian Tourism in Brazil
More than five decades ago, a young German man left home with nothing more than curiosity, a certain hard-headedness and guts in his pockets and a determination to know the world. Over the course of the years, he acquired five languages, lived in multiple countries and on multiple continents, and learned to survive, not only economically but also through willpower and determination.
Peter Rohmer understands how to talk himself out a tough situation. As it happened he found himself on the business end of a gun several times back in his early trailblazing days. A man of many talents, a great love of Brazil and its horses and inhabitants, Peter carved out the first tours for riders in this massive country. His passion for sharing the spectacular landscapes, its remote jungles, the warm friendship of its people and the unique creatures that populate this remarkable country, is infectious.
When dealing with Riding Brazil Horseback Adventures you are always dealing with Peter Rohmer directly. He assures you that you will get what you booked and paid for. Sometimes even a little more.
Riding Brazil is Peter Rohmer's gift. Join us and discover Peter's Brazil, the authentic Brazilian experience.
---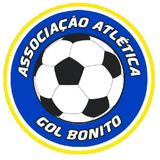 "Riding Brazil" supports Social Engagement in the Pantanal
Riding Brazil is also engaged in social and environment protection activities. We support the efforts of our Pantanal Wildlife guide Edemir Rodrigues de Sousa and his NGO "Gol Bonito". Himself an ex professional soccer player he re directed his abilities and knowledge into a project that offers children and young people in rural Pantanal the chance for social recognition and inclusion through free of charges sporting activities in his successful soccer school "Gol Bonito". Regular financial support includes amounts deducted from clients payments plus a fix monthly fee.